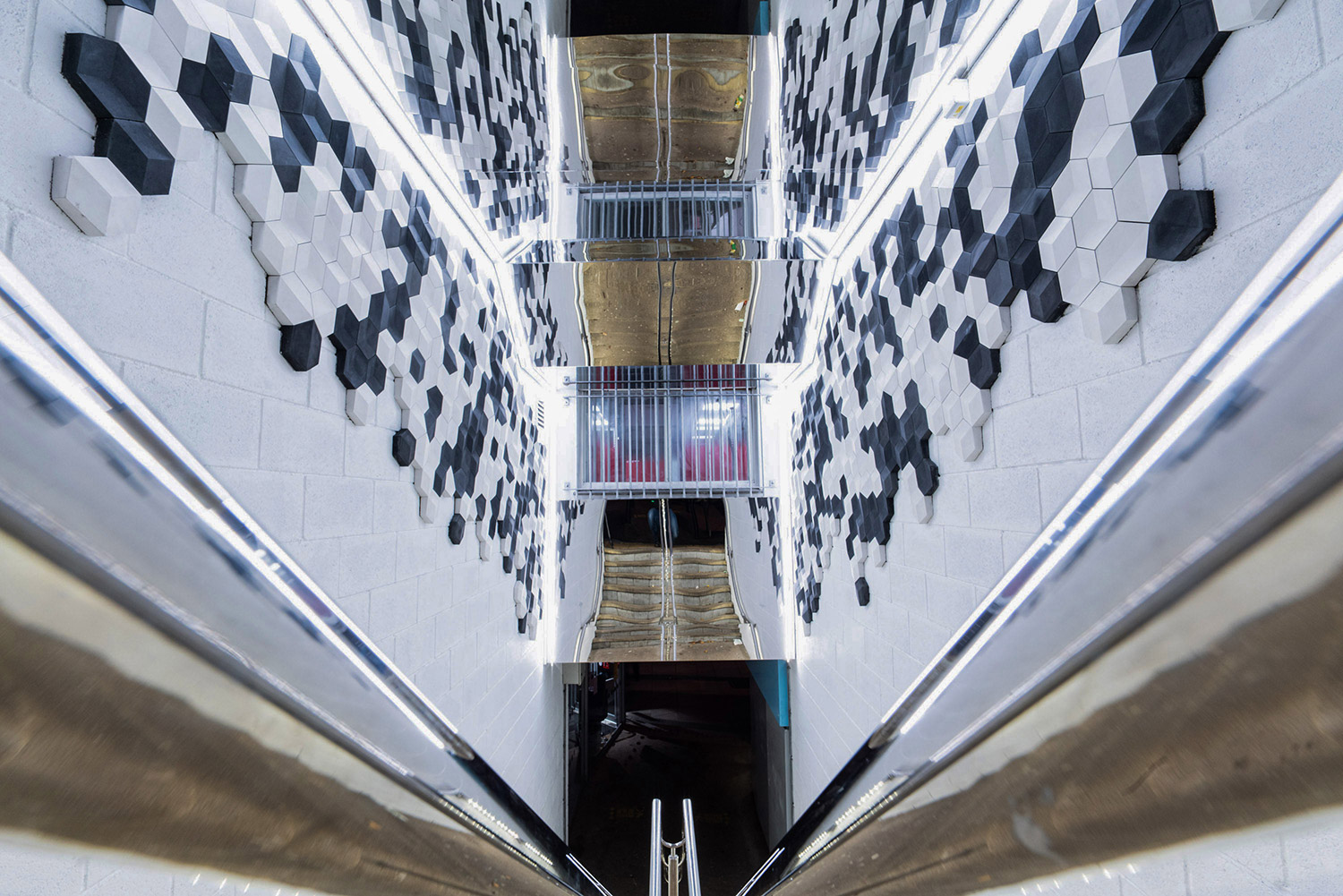 Tremen Comission; St. Austell, Cornwall
At the end of 2019 I was awarded the Tremen commission St. Austell to redesign a passageway to the main high street. I proposed my modular 3D, Geometric tiles that tesselate with themselves to form regular patterns and simultaneously in infinitely random patterns for the installation.
The inital designs were fairly ambitious within the available Tremen commission St. Austell budget. The current plan is to install mirror stainless steel cladding to the ceiling in order to maximise the sense of space. Tiled cladding installation to both side walls and LED track lights in parallel to the top of the walls.
Tremen commission St. Austell install completed Sept 2020, rendering and or painting TBC.
Mirror steel cladding installed by http://bespokestainlesscornwall.co.uk/
Lighting installed by https://allconnectionselectrical.co.uk/
Installation of cladding acheived with Power Grab n Bond a revolutionary product in the field of heavy-duty versatile bonding.